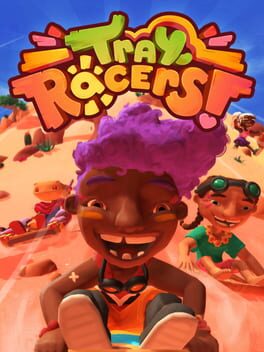 Tray Racers!
Bit Loom Games, Bit Loom Games
Genres

Indie

Party

Platform

Racing

Platforms

Nintendo Switch

Windows PC

Developers

Bit Loom Games

Bit Loom Games

Publishers

Bit Loom Games

Release Dates

2023 - 

Nintendo Switch

2023 - 

Windows PC

Links
The world ended…But the fun didn't!
From the creators of PHOGS!, Tray Racers! is a free-to-play racing game set in a vibrant post-apocalyptic world. Armed with nothing but your trusty tray, you play as a ragtag kid speedster - race solo or with up to 16 players through a wacky playground of randomly-generated sand dunes, cute critters, bouncy cactus forests and more!
Surf the sizzling sands. Dazzle your pals with tray tricks. Hitch a ride on a giant worm. And outspeed your friends to become…the ultimate Tray Racer!