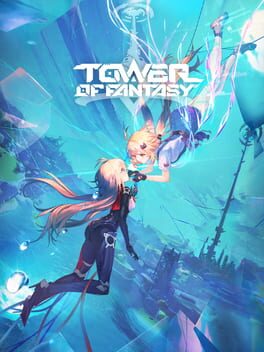 Tower of Fantasy
Perfect World, Hotta Studio
Genres

Action

Adventure

Co-op

Fantasy

MMO

Open world

RPG

Platforms

Android

iOS

Legacy Mobile Device

Windows PC

Developers

Perfect World

Hotta Studio

Publishers

Perfect World

Level Infinite

Release Dates

Dec 16, 2021 - 

Android [CN]

Dec 16, 2021 - 

iOS [CN]

Dec 16, 2021 - 

Windows PC [CN]

Aug 11, 2022 - 

Android

Aug 11, 2022 - 

iOS

Aug 11, 2022 - 

Windows PC

Links
Tower of Fantasy is an anime-inspired cross-platform Massively Multiplayer Online Role-Playing Game (MMORPG). The MMORPG features a large open world, sci-fi themed Anime aesthetics, fast, smooth action combat, the ability to interact with your environment, an active PvP system and so much more.
Immersive Open-World Experience a vast alien world full of beautiful open vistas and imposing futuristic structures.
Unique Characters Wield the unique weapons of each character that grant different gameplay styles as you explore their compelling backstories.
Grow and Explore Together Party up with friends online and take on new adventures in the shared open world.
Epic Combat Engage in epic battles against enemies of all shapes and sizes as you switch weapons and gameplay styles on the fly to unlock your own personal fighting style.
Explore and Interact Explore and interact with a vibrant living world as you discover your own journey through it.