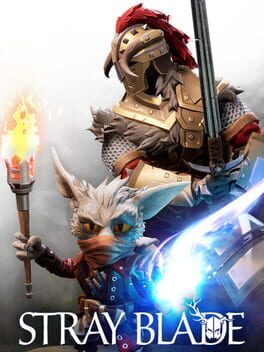 Stray Blade
Point Blank Games
Genres

Action

Adventure

Fantasy

RPG

Platforms

PlayStation 5

Windows PC

Xbox Series X|S

Developers

Point Blank Games

Publishers

505 Games

Release Dates

Apr 20, 2023 - 

PlayStation 5

Apr 20, 2023 - 

Windows PC

Apr 20, 2023 - 

Xbox Series X|S

Links
What is Stray Blade?
Stray Blade is an action RPG where you master intense combat while exploring the ancient ruins of a lost civilization with your adventurous companion.
Key Features:
-Fast-paced intense combat with brutal finishing moves -Explore towering throne rooms of giant god-kings and long-lost cities -Experience death as part of your hero's journey where every time you get revived, something new is waiting for you -Every step of your quest to master the Acrean elements brings change to the world.