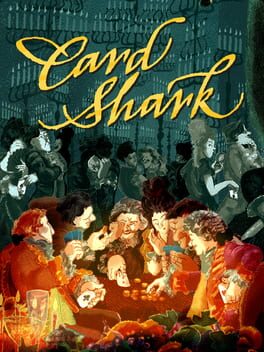 Genres

Adventure

Card & Board Game

Drama

Fantasy

Historical

Indie

Platforms

Mac

Nintendo Switch

Windows PC

Developers

Nerial

Publishers

Devolver Digital

Release Dates

Jun 2, 2022 - 

Mac

Jun 2, 2022 - 

Nintendo Switch [JP]

Jun 2, 2022 - 

Nintendo Switch [NA]

Jun 2, 2022 - 

Windows PC

Links
Card Shark is an adventure game full of cunning, intrigue, and delectable deceit. Enter a world where you'll need to play your opponents better than you play your cards. Cheat your way to the top of 18th-century French society. Master deceptions using card marking, false shuffles, deck switching, false deals, and more! Use your ill-gotten gains to buy your way into the closed world of high-stakes tables. Card Shark is a new adventure that's all about playing your cards right.