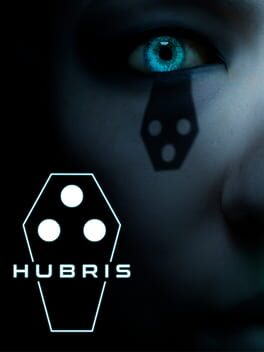 Genres

Action

Adventure

Sci-fi

Shooter

Platforms

Meta Quest 2

Oculus Rift

PlayStation VR2

SteamVR

Windows Mixed Reality

Developers

Cyborn

Publishers

Cyborn

Release Dates

Dec 7, 2022 - 

Meta Quest 2

Dec 7, 2022 - 

Oculus Rift

Dec 7, 2022 - 

PlayStation VR2

Dec 7, 2022 - 

SteamVR

Dec 7, 2022 - 

Windows Mixed Reality

Links
Hubris is a VR action-adventure game set in the unique and intriguing Hubris sci-fi universe. You will have to use all of your agility and strength to survive the harsh environment and wildlife on a planet which is being terraformed. Along the way you will have to fight like a real OOO agent. You will learn to craft weaponry and control vehicles and machinery. But more than that, you will need all the help you can get, as there are other factions eager to unravel the long-forgotten secrets of the OOO.